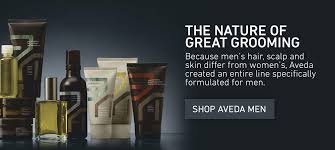 SHOP AVEDA through our Online Aveda Store with our sister salon The Establishment and we'll deliver right to your doorstep for free! 📦
FREE SHIPPING AND FREE SAMPLES WITH EVERY ORDER!
Your stocking up directly supports our independent small business salon ❤ We appreciate you and your support!
To Our Wonderful Guests:
This pause in our normal lives leaves us with uncertainty regarding when we will be back behind the chair.  We are all experiencing this together with you and hope that you are able to find some balance and connection with friends, family, co-workers and yourself.  As a salon team, we are working diligently behind the scenes on virtual salon education with Aveda and our pro partners, finding new ways to create inside and outside of our salon lives.  All of which helps us maintain a focus on best practices to bring to Southpaw upon our return.  We have applied for federal small business relief and that process, as expected, is taking time.  In the interim, we are filled with gratitude that many of you have kindly reached out to ask how to leave a tip for a future appointment to the staff directly via Venmo. 
With our sincere and humble thanks and love, please find their info below.  There are also links to online Aveda Shopping from our sister salon The Establishment, eGift Cards and review sites that will have an immediate impact on the energy, health and spirit of our shop.
Thank you all again for your consideration and community.  Looking forward to seeing you soon!
Yours in Service,
Howie + Carly
co-owners, Southpaw
BRITTANY @Britkneeambuh
CORRINE @neongrave
DWAIN @Dwan-Cummings
JIM @JimPalmer325
KATE @Kate-Matheny
LAUREN:
MICAELA @m-welch
NICK @Nick-Gioscio
OLIVIA:
ROXANNE: @Roxanne-Zobava
TIFFANY: @TiffanyVanGoey
TRAVIS  @travis-reinfried
SEAN: @Sean-Cone-4